"You know that those who are considered rulers of the Gentiles lord it over them, and their great ones exercise authority over them. But it shall not be so among you. But whoever would be great among you must be your servant, and whoever would be first among you must be slave of all. For even the Son of Man came not to be served but to serve, and to give his life as a ransom for many" (Mark 10:42-45).
Leading from Down Low
The best leaders are followers—not of the latest trends or teachers, but of Christ (Matt 4:19). And those who follow Him will look like Him. They will be servants. They will spend their lives in love for others. They will lead from down low. Here's a few of the leaders on our team. To be sure, we aren't Jesus. But, we hope, with His help, we might get the privilege of leading you towards Him. If you see us on a Sunday, don't hesitate to introduce yourself. We'd love to meet you!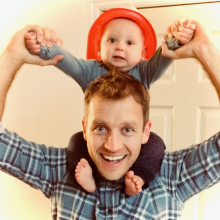 Nick Weber
Elder | Lead Pastor
E-Mail:

My Story
I was born and raised under the Arizona sun. But when it came time for college, I left the desert for the beach. I got my undergrad at Cal Poly—San Luis Obispo. It was there in that sleepy little college town that I fell in love. I fell in love with the California coast—with its green hills, white sand, and blue skies. I fell in love with the woman who is now my wife—nine years and counting, with two daughters and a son now in tow. But, most significant of all, I fell in love with Jesus. God used a trial in my life, a Bible study in my dorm, and a church down my street to awaken me from the dead! "My chains fell off, my heart was free, I rose, went forth, and followed Thee."
And, as I followed, I couldn't have imagined where He'd lead. A few years later, I became the college pastor at my church there in SLO. A few years after that, I left to get my M.Div at Westminster Theological Seminary in PA. A few years more, and He led me here to Mercy Hill. I am so humbled to be called to bring the good news of Jesus to a city as broken as it is beautiful, as wayward as it is influential, as spiritually poor as it is materially rich. I tremble before the task. But I trust that what Christ said to Paul in Corinth, He might say to us here in San Jose: "Do not be afraid, but go on speaking and do not be silent, for I am with you, and no one will attack you to harm you, for I have many in this city . . ." (Acts 18:9–10). Let it be so Lord!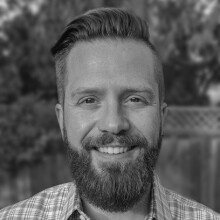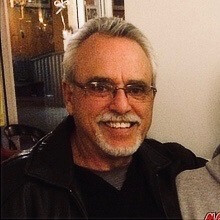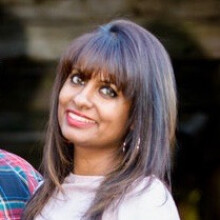 Celestine Rozario
Director of Musical Worship
E-Mail: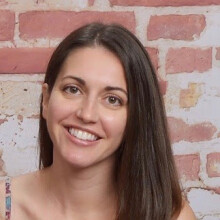 Christina Lugo
Deacon | Director of Mercy Hill Kids
E-Mail:

My Story
I mostly grew up in Oklahoma, affectionately called the Belt Buckle of the Bible Belt—yet I was raised by non-believers and moved away as soon as I graduated high school. I went to school in Florida where I majored in sunshine and through some tough family struggles, ended up back in Oklahoma as a young adult. My heart towards God could not have been harder, and yet, He was about to change my life forever.
I like to joke that God taught me about the Holy Trinity using his earthly trinity—my now husband John, his pastor at the time Steve Harding, and C.S. Lewis. It was a long suffering road that they embarked on with me, which to this day reminds me of God's longsuffering love for us. The pivotal day was a sermon on my now favorite piece of scripture: "On the last day of the feast, the great day, Jesus stood up and cried out, 'If anyone thirsts, let him come to me and drink. Whoever believes in me, as the Scripture has said, "Out of his heart will flow rivers of living water"'" (John 7:37-38).
God has blessed me in some truly amazing ways: He gave me a wonderful godly husband, our beautiful daughter Josephine, and another baby on the way! He led us across the country to the beautiful Bay Area and guided us to our incredible church home Mercy Hill. I have the great privilege of staying at home with Josephine and we have begun the exciting adventure of home-schooling together!
I am thrilled to get to be part of the Mercy Hill Kids Ministry team and revel in the chance to get a special glimpse into these little ones' hearts. My prayer is that we would truly share the good news with the kiddos, walk alongside their parents in this mission, and ultimately serve His church for His Glory.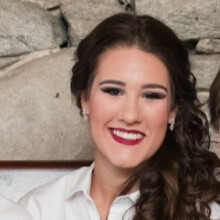 Katey Schmidt
Director of Communications
E-Mail: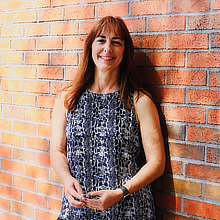 Jill LeMoine
Director of Administration
E-Mail:

My Story
As a golden state native, I was raised in the bay area for the majority of my childhood. After high school, I ventured to Southern California where I spent the next 13 years of my life. It was there that I encountered and really realized God's extreme love and provision for me. His faithfulness graciously persisted as I, and my now husband of 26 years, met, married, and started our family. Our two boys are now grown and continue to bring us joy.
I had the privilege of growing up in a God–fearing home and was saved by grace at a young age. As the Lord has brought me through various stages of my life, He has continually taught me what it means to die to myself daily and live for Him. With Scripture as my guide, I am constantly filtering every moment of my life in an attempt to glean God's purpose and ultimate glory. Through his grace and guidance, He reveals more and more of Himself to me each day. "Continue to work out your salvation with fear and trembling, for it is God who works in you to will and to act in order to fulfill his good purpose" (Philippians 2:12b-13).
When the Lord brought our family back to the Bay area, we searched for and attended several churches. The day we visited Mercy Hill still resonates so clearly in my mind as I remember taking in the people, community, and Christ-centered teaching, truly sensing God's call that we were home. Our community is in our community! 17 years later and we are still here.
On any given day, you will find me walking my fur baby Axel, sewing, quilting, cleaning or just plain serving others. One of my favorite pastimes is to sit back at the water's edge, whether it be pool, ocean or lake, and soak in the knowledge of God's awesome power. "Be still, and know that I am God. I will be exalted among the nations, I will be exalted in the earth!" (Psalms 46:10).